The Riddle of the Labyrinth
and the Mystery of the Maze
Artist, Author, Educator, 
Hawaii, USA
In Asia/Europe: (IST)
9:00 AM – 11:00 AM
Sunday, June 4,2023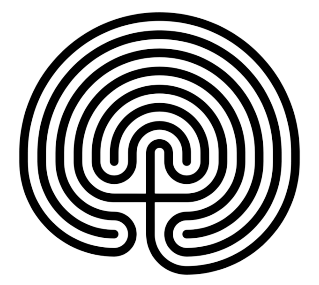 In USA: (PT)
8:30 PM – 10:30 PM
Saturday, June 3,2023
What is the origin and meaning of the Labyrinth?
Why is it found in so many cultures around the world?
How is it different from a Maze?
Why are these forms so popular today?
What is its significance for us?
Let's explore together the mystery and magic of these forms
in a two-hour, online artistic course.
Please feel free to pay more or less; this session is donation-based.
Van James is an artist, author, Steiner-Waldorf educator and international advocate for the arts (https://vanjames.smugmug.com/). A longtime teaching-artist in Hawai'i and a mentor for Gradalis Teacher Education.
Van is a council member of the Visual Art Section of North America, a mentor with the Academy of Himalayan Art and Child Development, editor of Pacifica Journal, and an award-winning author of numerous books on culture and the arts including Drawing with Hand, Head and Heart, The Secret Language of Form: Visual Meaning in Art and Nature and the recently published Teaching Art History: Engaging Adolescents in Art, Cultural History and the Evolution of Consciousness.
(Click here for Van's YouTube Channel  on painting)