Supporting Yourself and Your Young Child during this Difficult Time
Early Childhood Waldorf Educator, USA
For all nurturers working with 0 – 7 year olds
FREE FOR COVID HEALTHCARE  WARRIORS (CONTACT US)
Sunday, June 13, 2021 
 4:30 – 6:00 PM (IST) | 7:00 – 8:30 AM (EST)
Fee: Rs. 1000 INR/ $15 USD
Practical ways to support your children and yourself everyday.
How to create a good rhythm with different activities?
How to nurture your self and those around you?
How to restore the connection with

yourself & your

child?
"Thank you Susan for sharing your experiences. All the real world examples make it so easy to understand and connect with. It was an engaging session and I look forward to a bigger programme spread over multiple days."
Amolika Ghadge,
Waldorf Educator
"The topic was relevant to parents and educators in asian countries, despite her American background."
Aakriti Palikhe,
Early Childhood Waldorf Educator
"The session was amazing, thank you for sharing practical tips and activities it really helped as I had run out of ideas."
Sapna Arora,
Waldorf Parent
"It was very helpful. Especially her suggestions/ways of working with children without giving instructions."
Sujata Bhujbal ,
Waldorf Educator
"Thoroughly enjoyed her joy in what she does, her examples and tips"
Sathya,
Waldorf Educator
"Learnt to deal with children going thru boredom."
Mudita Agrawal,
Waldorf Parent
"I found it very nurturing."
Ajilon Grothe,
Homeschooling Waldorf Parent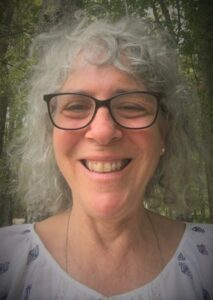 Susan Rubinoff has been working with children for over 40 years and has been involved in Waldorf education and been teaching in many capacities in Waldorf schools for over 30 years. She holds a Masters Degree in Remedial Education. Besides being a parent of three adults, she is also a grandmother of three. She has traveled to Africa and Nepal to support different communities and strongly believes in supporting young children so they will grow into healthy adults and make the world a better place. She also works on helping children build their sensory perceptions.Some of her hobbies that she brings into her teaching and home life include baking, gardening, bee keeping and working with wood.