Deepening our Understanding of Twelve Senses
in Early Childhood Work
Presentations from experienced Early Childhood Educator and
Developmental Paediatrician with open discussions
Developmental Paediatrician,
Teacher Educator & Author
Early Childhood Teacher,
Therapeutic Educator & Author
Click on the above video to watch it!
Number of Sessions – 5
Number of Hours – 8

We are now living in a post pandemic world, coming out of the darkness that has hung over us the past few years. Everyone's senses have been deprived of healthy stimulation and activity. In this study we will come together to reawaken and nourish our senses – and the senses of the children who are the future of our planet. As we study to understand the senses, we will move, breathe and laugh with practical examples and, imaginative ideas for implementing this work with children.
This is going to be a very open session like a flowing river with our two highly experienced mentors shaping the two sides of the banks. On one side, Nancy Blanning will shape this river through Waldorf Education,
Dr. Lakshmi Prasanna will inform us from the Healing/Medical side. You are warmly invited to come flow with Nancy and Lakshmi at Nurturer'Studio and become a part of this river that is designed for inculcating understanding, growing, and warmth.
Fees: $175 USD/ Rs.11,680 INR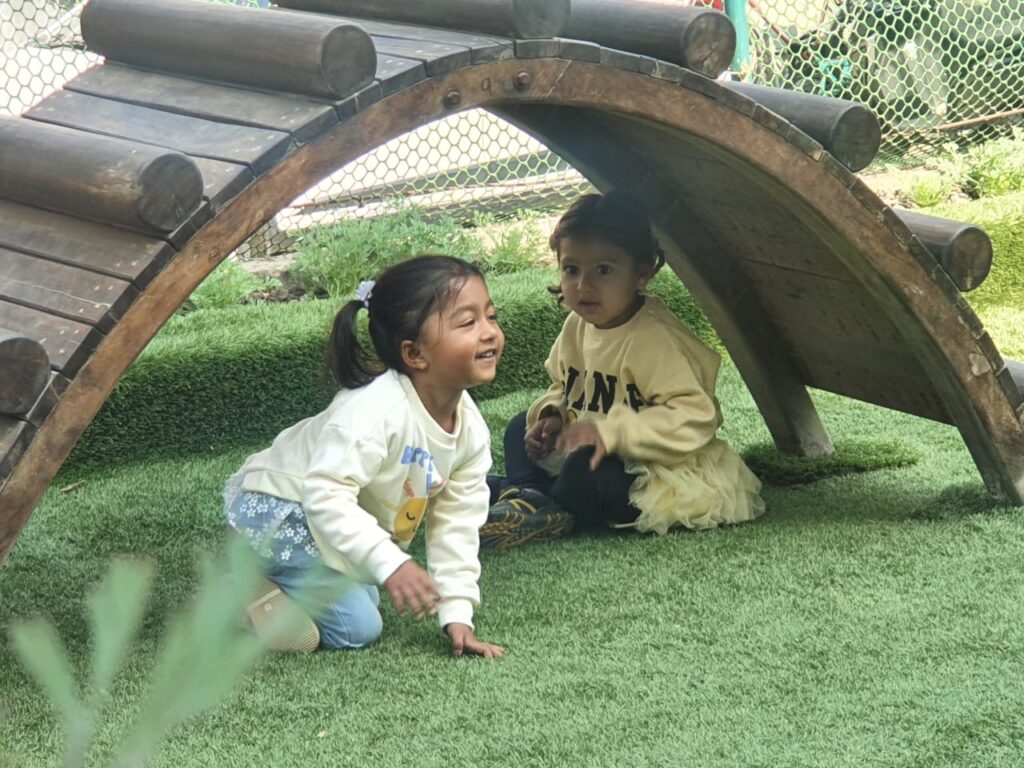 What can you expect from the workshop?
Explanations and insights into what the different sensory realms are and how they help us find our way into  understanding our physical bodies and the natural and the social worlds around us.
Sensory development–what kinds of sensory experiences support healthy development through movement, free exploration and risk-taking to develop self-confidence and trust in their bodies.
Description of good models for children's imitation in what we adults do, speak, gesture, and show through body  language.
Practice practical things that teachers can do in their classroom full of fun, movement, and imagination.
Have sensory experiences ourselves so we are not just thinking with our heads but sensing with our own bodies as the children do.
Receive practical ideas for teachers in the classroom and for parents as well.
A Certificate of Completion from Nurturer'Studio for attending all four live sessions.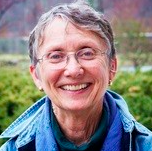 Nancy Blanning is an early childhood educator with a special interest in movement and has been working with young children in Waldorf settings for nearly 40 years. Nancy is a keynote speaker and workshop presenter at national and international Waldorf early childhood conferences and has served as mentor and consultant in the US and Canada. She is co-director of Waldorf Early Childhood Teacher Training at Sunbridge Institute in Spring Valley, NY, and is a guest faculty at other teacher training programs.
She is editor of the Waldorf Early Childhood Association journal  Gateways &  has edited and written several books. Nancy's main focus is therapeutic education with a special emphasis on developmental movement as supporting young children's physical incarnation and sensory development.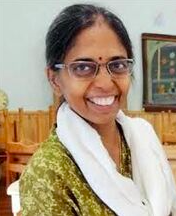 Dr. Lakshmi Prasanna is a paediatrician (neonatologist) with 25 years experience. She founded Little Hearts Children's Hospital and also the Saandeepani Centre for Healing and Curative Education in Hyderabad, India for children with special needs and developmental delays. She was the President of Anthroposophical Medical Society in India, and is very well regarded across multiple geographies for her integrated approach to health and well being. Her approach includes consultation, teacher training
workshops for schools, child development workshop for parents, and family meetings. She has worked extensively in India, Nepal, Singapore and Australia. Since 2007 she has worked extensively in Australia as a lecturer, a school doctor and health educator, particularly within Waldorf school communities.